A Travel Guide for Life, Faith, and Relationships!
We humans often tell ourselves, and others, that it's never too late, that anything is possible.
Certainly, if God is in the mix, a miracle can happen. And because of His involvement in your life, there is always hope for your marriage. Always.
I have seen some remarkable things happen when we invite God into our mess. I've seen marriages that were dead be revived (like mine several decades ago). I've seen people overwhelmed with hardship find hope.
Whatever we take to God and surrender to Him, becomes an opportunity for the miraculous. As Jeremiah put it, "Nothing is too hard for the Lord."
However—and this is important to understand—God will not override a hard heart. He will not force you or anyone else to do the right thing. Which means, quite frankly, although God is able to help us, we can distance ourselves from His power by pride and blinding stubbornness.
For example, when a married couple refuses to get help from a pastor or counselor until they hate each other, it may be too little, too late. Not because God is limited, but because they are.
I repeat, nothing is too hard for God. However, a hard heart leads us down a path that rarely ends well. And that's not God's fault; it's ours.
So what can you do to avoid finding yourself in a bad situation where it's too little, too late?
Here are some helpful insights from the book of James: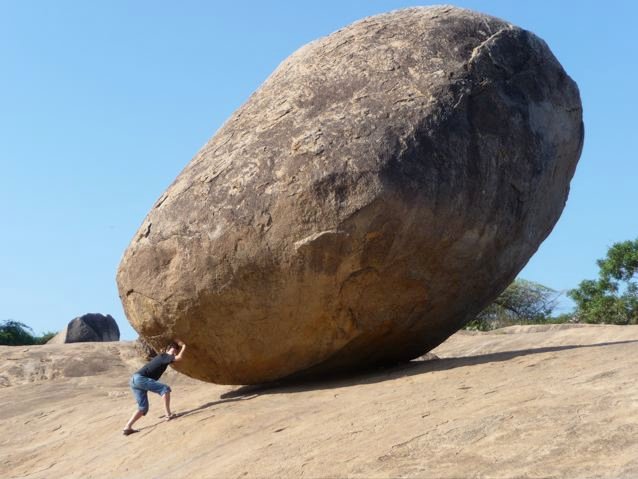 Hundreds of times I've seen relationships blow up and end, not because God was unable to rescue them, but because people were unwilling to get help early in their struggles.
If you're seriously ill, you go to the doc. If you need a mortgage loan, you go to a loan officer. If you need to get in shape, you go to a trainer at the gym.
Why do we wait to get relational and marriage help from a professional when we need it? Help is available. You just need to humble yourself and go for it.
Blessed is the one who always reveres God,
    but whoever hardens their heart falls into trouble.
Proverbs 28:14
(Visited 678 times, 14 visits today)