Today is my 56th birthday. Thank you! I can hear you singing, and I appreciate the well wishes. Lately, however, I've been very aware that unless I live to be 112, I have a lot fewer birthdays ahead of me than I do behind me.
I'm also aware of the fact that my hair is thinning, my belly is bulging, my back is frequently aching, and my brain sometimes takes a nap while the rest of me is wide awake. I think they call them "senior moments," but I can't remember.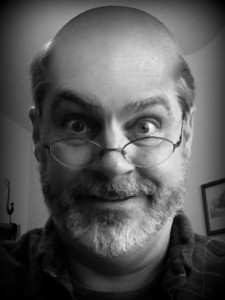 The funny thing is I don't think of myself as an old guy, and I'm often surprised by the age of the face looking back at me in the mirror. But the marks of age are there and undeniable.  (Side note: why is nose/ear hair apparently enhanced with age?)
Truth is, I'm comfortable in my skin. I have no desire or plans to color my hair, lipo-suck my belly, or tighten the wrinkles on my face. It is what it is, and I am what I am.
Unless I become the bionic man and get new knees, I'll never run another marathon.
Unless I get miraculously healed, I'm going to have to learn to manage around some advancing arthritis.
Unless they come up with a fat pill that truly does work (I've tried the ones that don't), I will probably always struggle with my weight simply due to a slowing metabolism.
And unless I can get a brain transplant, someday I might forget more than I remember.
Granted, aging has its downsides, but here are the things I'm choosing to focus on:
After 50+ years of doing life, I think I can pass some valuable lessons along to the next generation.
I see each day as a gift from God, and I waste a lot less time than I used to doing meaningless things.
The growing pool of people who call me pastor, friend, and even grandpa mean far more to me than any thing I have. I truly am blessed.
I'm embracing this next season of my life and ministry as an opportunity to do even more of the things I love—mentoring, writing and traveling.
Whatever weeks, months, or years we have left together, I want to continue to grow more madly in love with my wife and best friend.
Take it from an old guy, life is short, and before you know it, you too will see an old face in the mirror. But it's okay . . . it's even good. Rather than fight the inevitable, embrace each season of life with gusto! All you really have is now, so make the most of this moment and live your life on purpose and with intentionality.
"Even to your old age and gray hairs I am he, I am he who will sustain you. I have made you and I will carry you; I will sustain you and I will rescue you." Isaiah 46:4 (NIV)
(Visited 52 times, 2 visits today)