Maybe you have a normal family. Perhaps your family gatherings are filled with laughter, joy, and peace. You might be counting down the days until your next birthday gathering or Christmas celebration with great expectation.
If so, I'm happy for you.
If not, welcome to the my-family-drives-me-crazy club.
Sometimes surviving family gatherings can be tough.
One of my favorite TV programs is Blue Bloods. It's a cop show about a New York City Police family. Every Sunday Grandpa and Dad (Tom Selleck) sits around a beautiful table with the entire family. The food is perfect, and no one ever misses the meal.
Occasionally, the conversation gets a bit heated, but it always ends well. Nobody gets up from the table and storms away in disgust. The young wait with bated breath to hear the sage wisdom of their elders. Even when they disagree, they do so with relative civility.
Wouldn't that be nice?
But it's not very true to life for most of us.
Trying to schedule a regular family dinner is nearly impossible in our busy world.
When we do get together, it's more like controlled chaos than contemplative conversing. (Have you ever tried to carry on an adult conversation with multiple preadolescent children in the same room?)
The young typically have little respect for the old, and the old often are baffled by the generations after them.
We may have come from the same genetic pool, but we frequently have extremely different views about everything from religion to politics. The reality of our differences lends itself to a good deal of conflict and some heated debates.
Family Survival 101 ought to be a prerequisite for graduation from high school or college!
But for now, what can you do to at least survive and maybe even thrive in your family situation?
Accept your differences and adjust your expectations. At the heart of almost all conflict is an unmet expectation, and this is especially true when it comes to family. Different isn't always bad. Certainly, there are core, biblical values that should matter to everyone (like honesty and humility), but just because grandma doesn't have any body piercings or tattoos doesn't mean she has the right to hold her grandchildren to the same standard. If you simplify your expectations to only what matters absolutely to God, conflict will be significantly reduced.
Focus on what you have in common. Blood truly is thicker than water. Family is always important. I understand the dysfunctionality of some families and how easy it is to value friends over family. However, God takes the family bond very seriously, and so should you. Frankly, friends will come and go, but you're stuck with family, so find something (anything) positive that you can emphasize, and celebrate that reality.
Endeavor to understand more than to be understood. Listening is a lost art in our culture. Everybody has something to say, and most of us (myself included) work harder at being heard than hearing others. You will be surprised at how your relationships with your family are vastly improved when you do your best to be a great listener. "Be quick to listen and slow to speak."
Remember that it's always more important to be relational than right. Yes, I've written this before. Yes, I will write it again. How "right" you might be doesn't matter if you bulldoze someone emotionally from a position of your supposed superiority. Okay, so your son is a liberal Democrat, or your daughter is a redneck Republican. Don't destroy your relationship over something as temporary as politics. Do whatever it takes to seek peace and to pursue unity.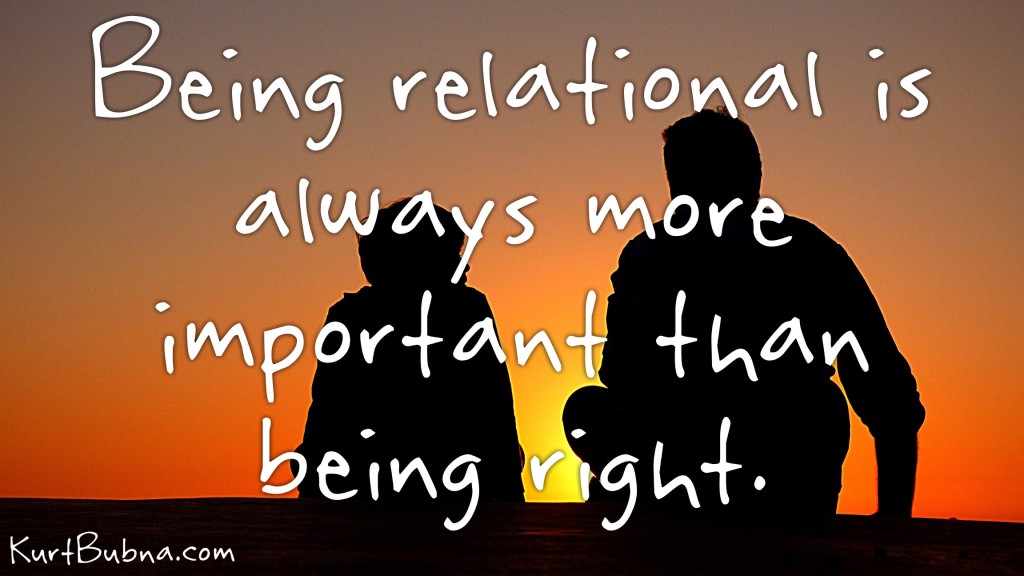 Forgive as you have been (and would like to be) forgiven. Forgiveness is the glue that holds families together. When you wound a parent, sibling, or child (and you will), practicing a lifestyle of walking in forgiveness is imperative. When family members hurt you (and they will), your forgiveness is crucial to your health and the offender's well-being. The bad news: humans hurt each other on a regular basis. The good news: God put you in your family to teach you how to walk in forgiveness.
Rejection is never the best method of overcoming your family struggles. It's not okay to sever your relationship with a family member regardless of the extent of your disappointment.
Work hard to love your crazy Uncle Bob or your maniacal sister Bertha. Do the best you can to embrace both the normal and the not-so-normal in your family.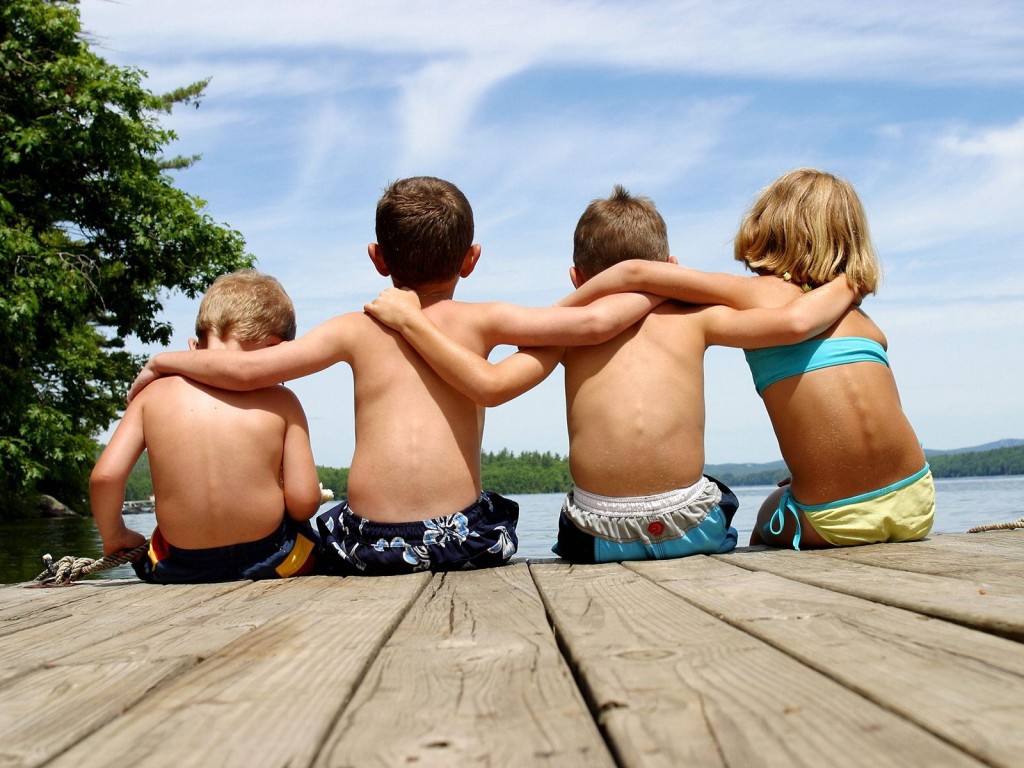 Why?
Because they're family and because someday you might be the whacky one needing unconditional love and acceptance. And if that's not a good enough reason, do it because Jesus commanded us to do so.
Like what you've read here? Looking for your next read? Check out my books on Amazon.