There is a middle-aged guy in our church who consistently surprises me. His name is Jesse, and he happens to have Down syndrome. I have no idea what Jesse's IQ is, but it's not very high. He's functional but childlike, and he always has and always will live with his mom.
Anybody who knows Jesse knows he is passionate about four things: karate, country music, drums, and Jesus. I don't think I've ever seen him without a cowboy hat or a t-shirt displaying his favorite country western musician, and he often has been seen playing air drums during worship time in church.
Week after week, Jesse shows up early to get a front-row seat in our church auditorium. (He doesn't understand that most people come early to get the back seats.) He sits up front near me because he enjoys being close to the action and the drums in the worship band. More than many others in our community of faith, Jesse engages with all of his heart in worship. His love for Jesus is both obvious and humbling.
One Sunday morning during a worship song that deeply touched me, I ended up on my knees singing, crying, and quietly praying. I'm sure several of those around me noticed, but I didn't care. I was lost in the presence of Jesus. My eyes were closed, and my arms were lifted up when a small hand on my shoulder startled me. I opened my eyes to see who'd had the nerve to interrupt me. It was Jesse; his eyelids were squeezed shut, and he was praying for me.
To say I became a blubbering, sobbing mess at that point would be an understatement. In no time, I was sucking carpet. What I saw first as an interruption became one of the most powerful spiritual moments of my life. Somehow I knew Jesus was touching and blessing me through my friend Jesse.

So what? What can you and I learn from Jesse? A lot, but this particular lesson is simple and clear: Maybe we worry too much about the way we look or the way we sound rather than the condition of our hearts in praise.
Few of us suffer from any debilitating handicap. Most of us are quite capable of doing whatever we want to do whenever we want to do it. But too often we hold back in fear or check out in apathy rather than jumping into worship with heartfelt enthusiasm. I'm not suggesting we all need to play the air drums in worship, but we should engage God with all our heart, mind, soul and strength.

We need to be more like Jesse. We need to function with the clear and simple focus of whole-hearted devotion for God. We need to pursue the Father with passionate abandonment. We must learn to live with a determined and deliberate desire to discover all that our Creator has fashioned for us to experience in Him.
If Jesse can do it, so can we.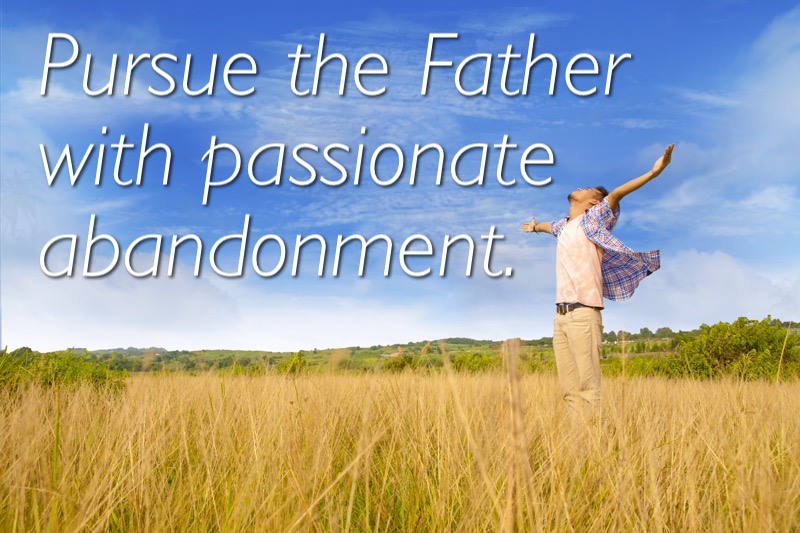 Like what you've read here today?
Check out my books on Amazon.
(Visited 519 times, 4 visits today)