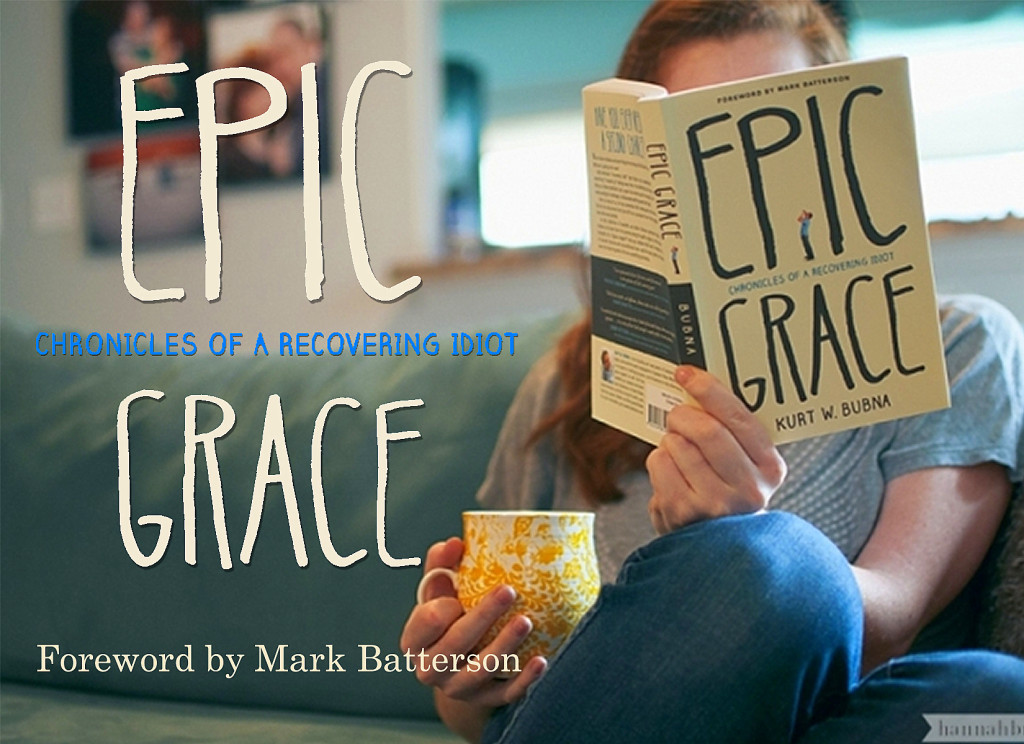 The release of my book Epic Grace: Chronicles of a Recovering Idiot was almost six months ago. Thousands of copies of this book are out there in the market! Almost daily, I receive an email thanking me for sharing my story of God's grace and love. Here are a couple of recent ones:
"Hey Kurt. I just wanted to say thank you so much for your book! It is completely changing my life and outlook on grace." J.J.
"Dear Kurt, (Epic Grace) is the first book in over ten years I've read in one day! I intended to read maybe a chapter a day…but God had other plans! As a Christian who became disenchanted with the Church, Christians, and frankly, my idiot self, I feel a renewed call to serve Him by loving others into His Epic Grace…oh yeah…again and again! Thank you, D.H.
Because I believe in the message of this book, I'd like your help to continue to get the word out. So, for the month of March, we'll be doing our second social media blitz campaign! (For the record, I've never seen something like this done before! I'm excited to try something new and outside of the box.)
We want to add some new folks to the Epic Grace Facebook page and get at least 25 new people to use their social media platform to tell others about this book.
If you'd like to participate, please fill out this very brief survey (click on this link or the logo below): https://www.surveymonkey.com/s/XVHJCHJ
The benefits to you if you are selected as part of the second wave team:
You will immediately get a FREE version of the book in PDF form and a FREE paperback copy in April if you actively participate throughout March. (We are still asking, but not requiring, the team members to also buy one copy of the book from their favorite retailer to give it away to a friend!)
You will get early access to the drafts of my next book: Epic Life. This will give you the opportunity to give me your input regarding direction and content.
You will get my full support on your next social media project (maybe you have a book in you!).
Based on the answers to the survey, at least 25 new people will be selected to be a part of this exciting Epic Grace social media project.
I know Jesus wants to use this book to bless many with a radical and freeing view of His love and grace.
By the way, if you'd like to see who has endorsed Epic Grace or download the Forward (by Mark Batterson) and first chapter, go to my website here: www.KurtBubna.com.
Thank you for your help and prayers!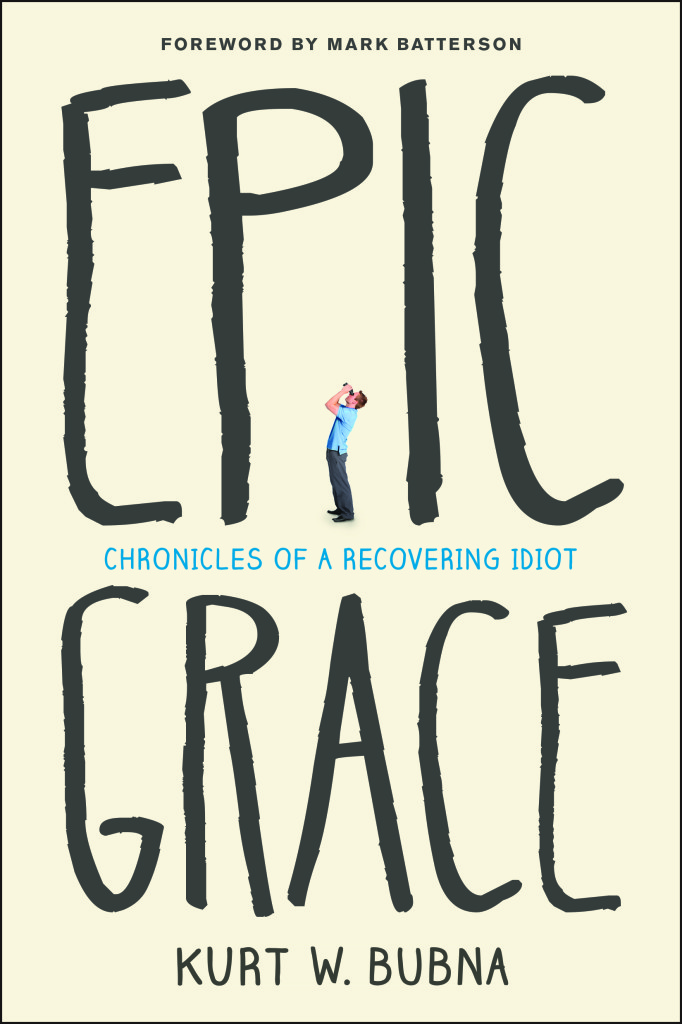 (Visited 96 times, 5 visits today)