Sometimes it amazes me how weak and broken I am.
You'd think, after sixty years on planet Earth with well over forty of them as a Christian, that I'd be much further along by now.
But alas . . .
I still say some terribly stupid things on a fairly regular basis (Just ask my dear wife.).
I too frequently let my heart and my eyes drift to a dark place.
I want to be more disciplined and dedicated, but why is it still so stinkin' easy to be lazy?
I've never pretended to be perfect, but quite honestly, I don't think I've ever had a day without pretending to be something that I'm not to somebody.
So, I'm on my way to grab a Five Guys burger (with cheese and bacon, probably another mistake) when something I've never thought of before hit me: I am Barabbas.
I. Am. Him.
I'm the guy who rightfully deserves to be punished and to die, but somebody named Jesus takes my place.
I'm the rebel and insurrectionist who should be crucified, but some Rabbi from Nazareth ends up dead instead of me.
I'm the idiot who can't keep his mouth shut, who shouts and screams about his "rights" while another man, who said nothing, silently takes the fall for me.
I. Am. Barabbas.
For my friends who are more inclined to "positive confession" and who think I'm too focused on the old me rather than the redeemed me, let me assure you of this:
I know I'm a child of the King.
I know I'm forgiven and free (See last week's blog for some insights here.).
I know that in Christ I'm a new creation and no longer a slave to sin.
However . . .
Even after Abram's name was changed by God to Abraham, he still had old Abe moments.
Even after conniving Jacob became Israel, he still had old Jake moments.
Even after Simon was renamed Peter by Jesus, he still blew it on a regular basis.
Unfortunately, although we are changed and we are new creations in Christ, we sometimes run back to the grave to hang out with the old dead guy who stinks.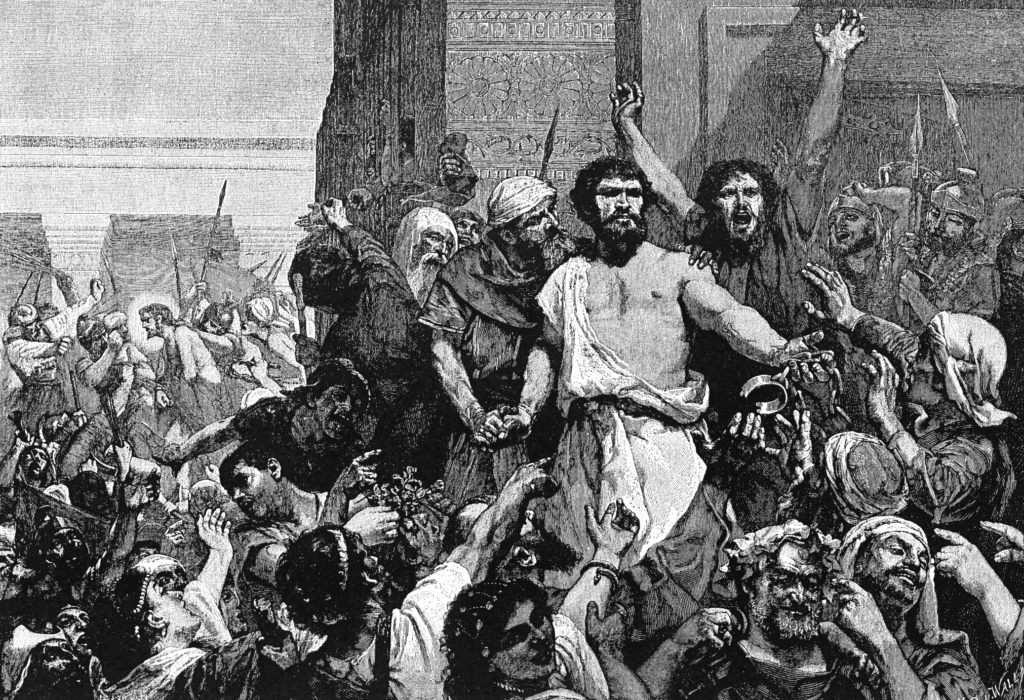 We. Are. Barabbas.
Okay, that's the problem; what's the solution?
Accept your brokenness and the fact that you still fail. (Nothing good comes from denial.)
Accept God's undeserved grace and love. (Being good enough on your own ain't never going to happen.)
Accept the reality that discipleship is a process. (You have a long way to go.)
Acceptance is not yielding to your old nature. It's not throwing in the towel and giving up on spiritual growth. It simply means you stop living in denial. You stop dwelling in the La-La Land of spiritual pride. For the record, that's what the Pharisees did and Jesus didn't like it. At all.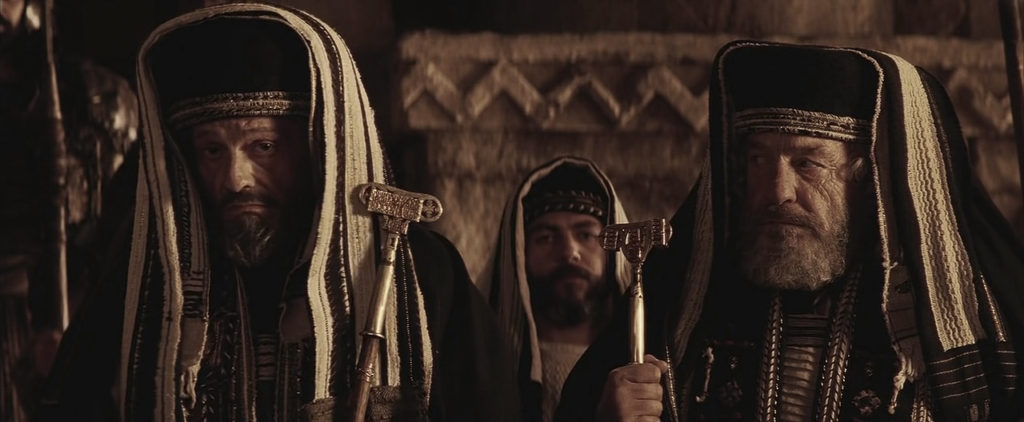 So, accept it.
You. Are. Barabbas.
And Jesus took your place.
It's humbling. It's incredible. And listen—it's okay because Jesus died for Barabbas, for you, and for me.
His death and resurrection give us confidence that even though we act like Zombies too often, we are, in fact, being raised to new life. Our current condition is not the end of our story.
In the words of an old preacher, "It's Friday, but Sunday's a comin'!"
Hope is on the horizon.
Even for people like Barabbas (and me).