True confession: I'm a hoarder.
No, my house doesn't have piles of old newspapers everywhere. I do throw trash away (usually). But in our home, I'm the collector. (Doesn't "collector" sound so much better than hoarder?)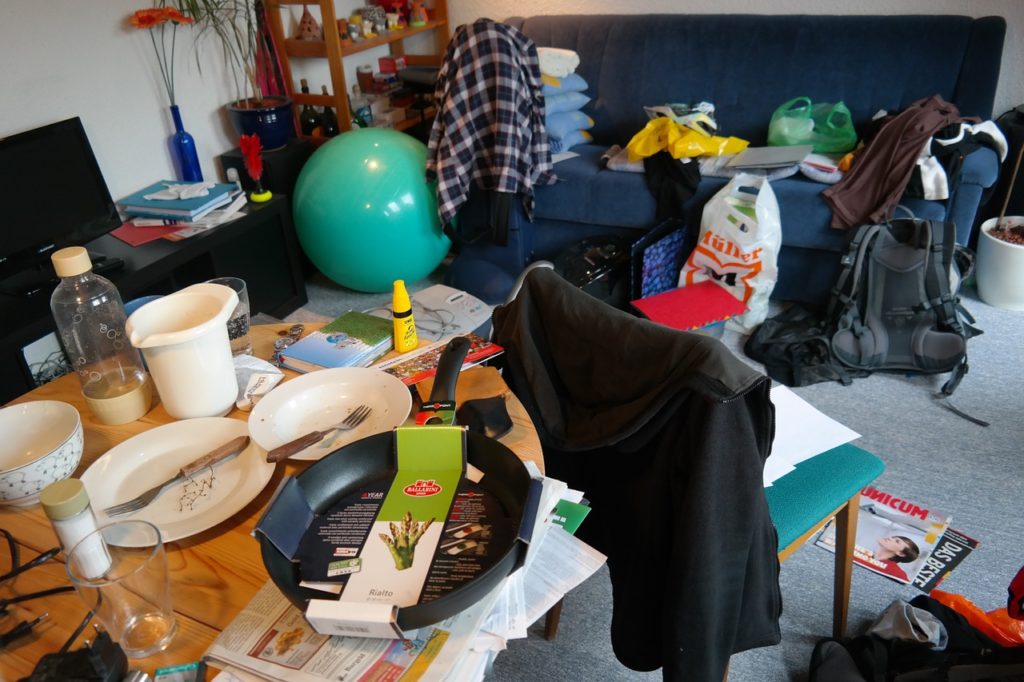 My reasoning is simple though not always sound: You never know when you might need that again!
Okay, I bought the "never-cry-peeling-onions-again" kitchen utensil because it seemed like a good idea. Never mind that I don't eat onions, and so I never peel them either!
Honey, I know I haven't backpacked for years, but if we ever end up homeless, that expensive pack and lightweight sleeping bag may come in handy!
You can't throw that away! I've never even had a chance to use it! Yes, it's been in the closet for over ten years, but it's cool!
I've got a million excuses, and my wife gave up arguing with me long ago, but I think I have a problem.
Maybe you do too.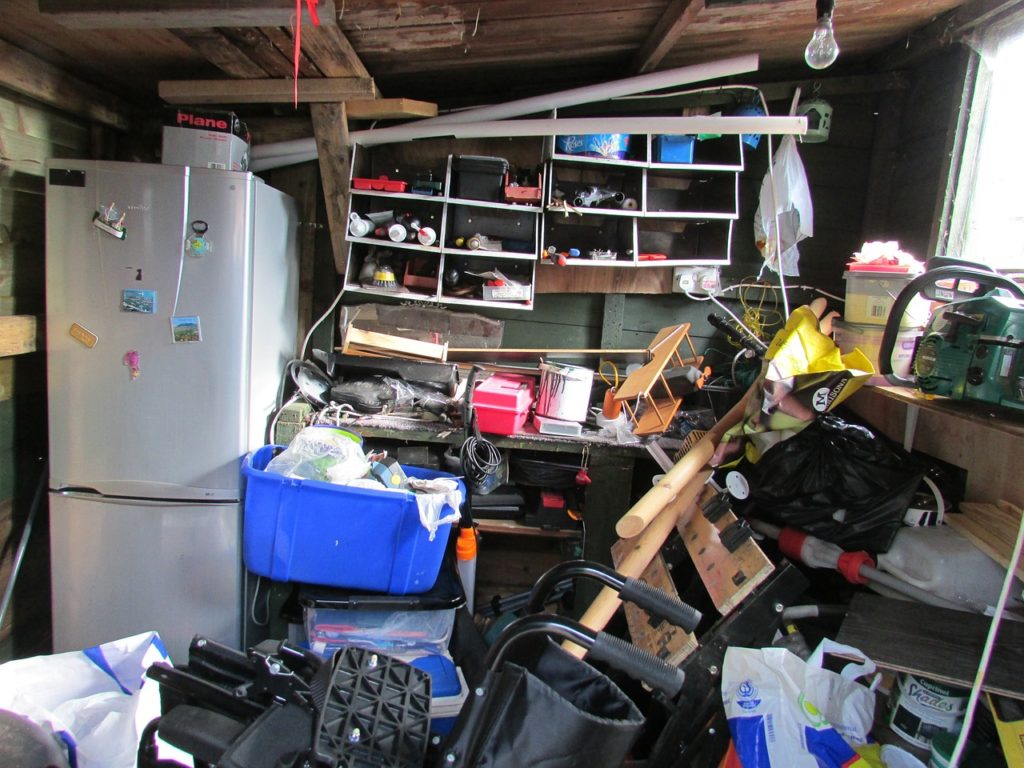 Recently, we decided to put our home on the market. We're not leaving town. However, with ten grandkids who frequent our home, we need more living space. It's a good problem, but we're sad/glad to relocate. When we decided to move, my wife said, "It's time to declutter and get rid of a bunch of stuff."
I started to have a wee bit of a panic attack!
"Wait," I said, "Since we're moving to a bigger house, we don't have to get rid of anything!" (In fact, in my twisted mind I was thinking about all the stuff I could now collect from garage sales.)
We had a passionate "discussion" and she said, "Honey if you haven't used it in three years, can we please just sell it or give it away?" I cleverly negotiated it down to one year (only to find out later that was her goal all along). Wiley wabbit!
So, the painful process of letting go began. I even gave away some of my favorite Tommy Bahama shirts that somehow shrunk while hanging in the closet.
About ten days later, and after many trips to the Union Gospel Mission Thrift Store, I thought I was done. Then my wife pulled a ton of stuff out of the attic. Oh my.
Here I sit, writing this post in a house that has been seriously de-cluttered—and I like it! I feel good. It's weird but wonderful.
So, what am I learning? Here are a few thoughts . . .
We rarely need all the stuff we think we need, and with less stuff, there is less worry. My mentor and friend Noel Campbell used to say, "The more you have, the more you worry." Go figure. He was right.
A simple life is better than a complicated life, and unnecessary stuff in our lives always complicates. In other words, it's much easier to find what you truly need when you're not digging through a closet or garage filled with junk.
It's easier to keep things clean when your world isn't filled with dust-collecting clutter. It's amazing how much dust and dirt collects

 on things you never touch or use.
Obviously de-cluttering our lives of material possessions matters. But this whole experience has started me thinking about other clutter in my life.
What's possibly cluttering my spiritual life?
What's cluttering my relationship with God and others?
Where can I simplify things in my life that tend to lead to worry and complication?
What can I clear my mind and heart of that makes it tougher for me to stay clean and pure of heart?
I'm on an exciting journey now of reevaluating and revisiting what truly does and does not matter as a human, husband, pastor, and leader. (I've noticed a lot of pastors and leaders are hoarders; not sure why.) But for too long, I've "hoarded" for comfort; now I'm de-cluttering for freedom. It's scary, but fun.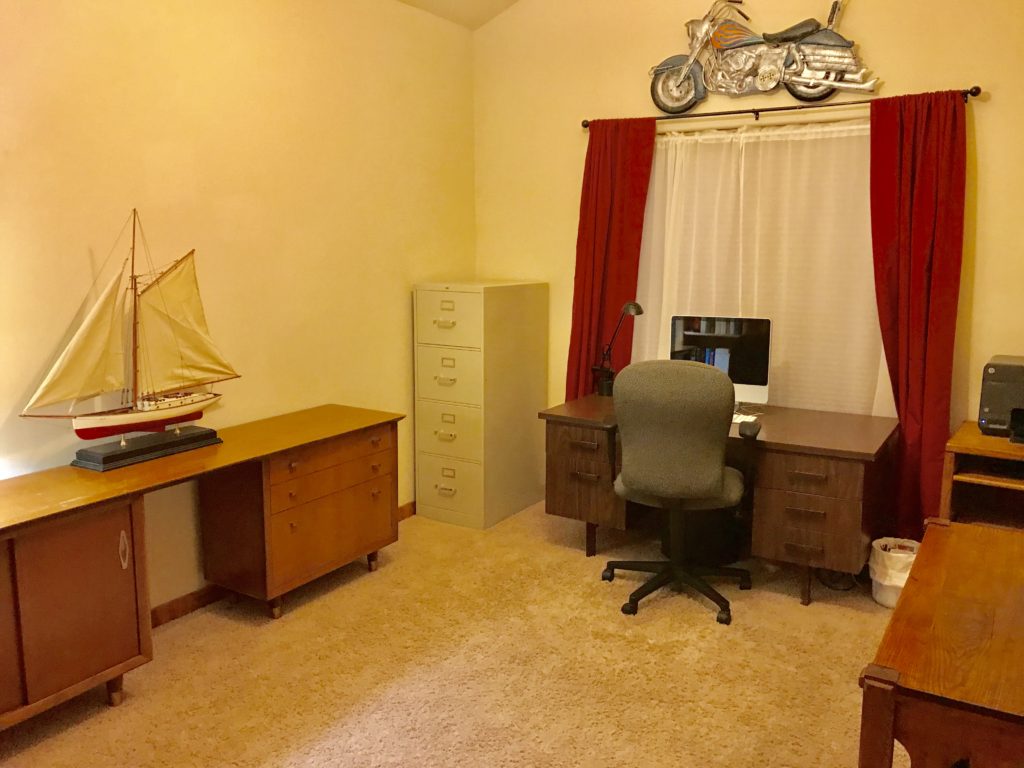 How about you? Up for some adventure? I hope and pray you are. If so, here's a practical suggestion: Just start. Now. Today. Pick a room or a closet, grab some boxes or trash bags and begin somewhere.
You won't regret it. You might even find it freeing and fun.
Trust me; clutter complicates, but cleaning liberates. I promise.
(Visited 529 times, 1 visits today)