Fear is a challenge for many. As a father and grandfather, I've tried to help my little ones learn how to face their fears. I wrote this rhyming story for children to provide the opportunity for you to help your kids or grandkids overcome their fears.
Publishing an illustrated book (with 20 full-color pages) and two coloring pages is pricey. In fact, this book has twice the number pages of my first children's book, Pete the Prodigal Pumpkin. So, if you love kid's books with a clear lesson and fantastic illustrations, please go here to find out more about Bye-Bye Monsters and how you can help get this book into the hands of many children.
Thank you!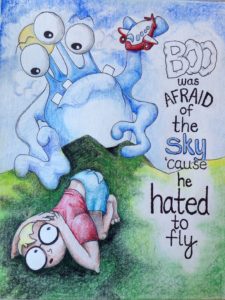 Enjoying this blog? Share the joy!
(Visited 78 times, 6 visits today)