Born at the edge of winter's tale
Lost in a life so splintered fell
Too deep the darkness ran to tell
Hard my heart began toward hell
What hope had I but You?
Wise too soon to earthly things
Eyes too open to what death brings
Bruised my heart became a sieve
Trapped the evil web was weaved
What path could lead to You?
But then You came and pursued me
A song
A sound
My heart beat free
A whisper now so very near
The end of what I knew was fear
My twisted tapestry of life a crime
A brokenness far from sublime
Yet through the darkness Your light did shine
A touch
A healing
Your life now mine
For You
For me
For all to see
I live to live and to be free
The grace I've known a mystery
You have my heart and destiny
Now past the barrier that once was me
In step with You on bended knee
My hope secure
My liberty
My all
My God
You've rescued me!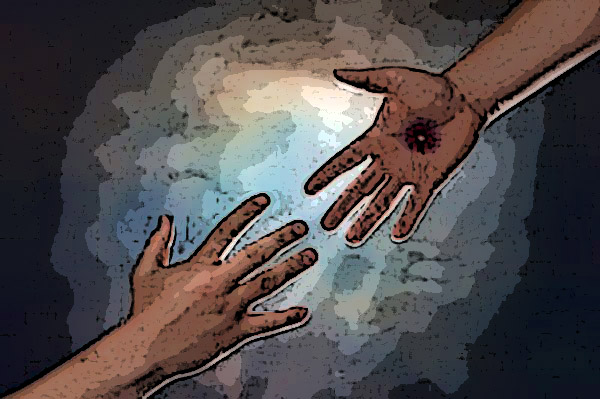 (Visited 764 times, 9 visits today)