My grandson, Caleb, is not a fan of dogs (to put it mildly). You can imagine his frustration when Gramps continues to promise he'll find a puppy under the tree for Christmas. The last time I teased him about this he said, with great intensity and disgust, "Grandpa, I looooove Christmas, but I don't love dogs!"
For many of us, there are things we adore about Christmas and other things—and even people—we'd rather avoid.
Perhaps one of the things you dread is the upcoming awkward moments with your less-than-normal family. Your family might not be the Griswolds (think National Lampoon's Christmas Vacation), but you have a cousin Eddie who terrifies you or an Aunt Bethany who's clueless.
What do you do when Christmas isn't the most wonderful time of the year for you?
Let me unwrap a few "gifts" that might help.
First, bring your dancing shoes not your boxing gloves to your family gatherings. In other words, if you go to the event looking for a fight, a fight is what you'll find.

If Uncle Harry is a huge Trump fan and you think Trump is a buffoon, avoid engaging in a discussion about politics. Feign ignorance or deafness if you must. Despite what your therapist has told you, it's sometimes okay to avoid and deflect. A wise person will circumvent an argument rather than pick a fight and potentially damage a relationship.
If your mom tends to get plastered by 7 p.m., leave at 6:59.
If you're a vegetarian and your family is a herd of carnivores, bring a salad (and zip your carrot hole).
Attitude is everything. Enter into the experience without an adversarial chip on your shoulder and try your best to discover something positive to focus on.
Dance through the time with the delicacy of a ballerina rather than act as if you're a boxer in the ring looking for a knockout. Everyone will have a better time.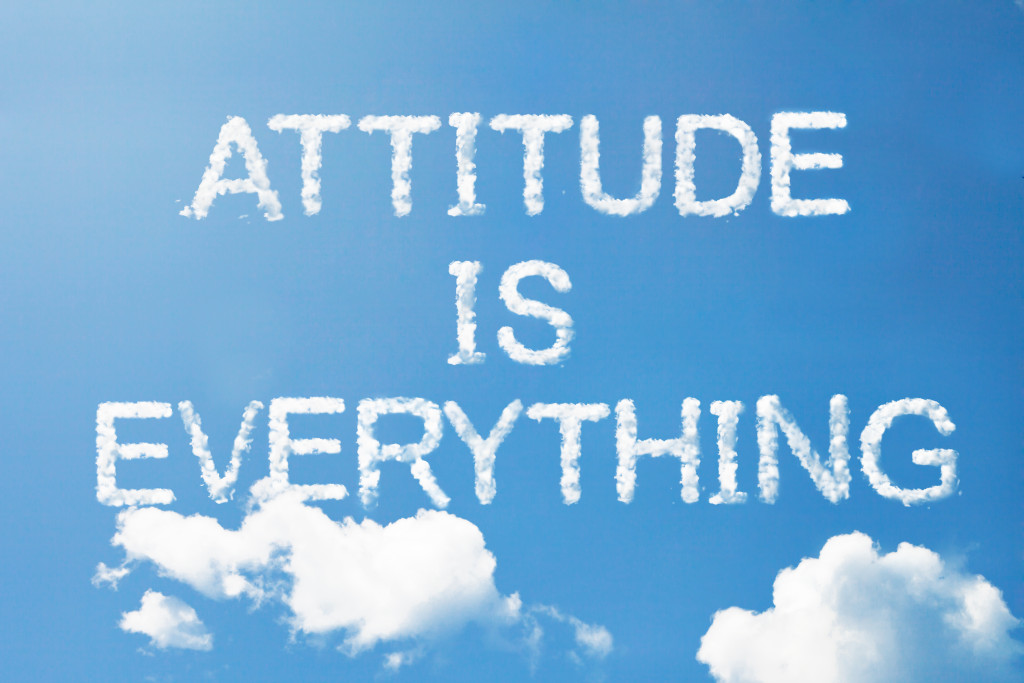 Second, forgive in advance. To forgive is to let go of the offense and to release the offender from your judgment or right for revenge.
If you have past family wounds (and we all do), decide now to forgive—to let those old offenses go. Make the choice to forgive as God has forgiven you.
Forgiving in advance simply means that you go into your perhaps dysfunctional family gathering with the mindset, I have forgiven, and I will forgive. I'm not saying you expect the worst, but you plan ahead of time the way you will respond when wounded.
By the way, you'll discover that it's harder to be offended when you've already decided to forgive no matter what, and forgiveness is powerful mostly because it sets you free.
Finally, remember that words matter. Solomon wrote that a soft and gentle answer turns away wrath, but a harsh word stirs up anger.
Of course, tone, body language, and facial expressions matter too, but words can take life or give life. Just because someone lobs a verbal grenade at you doesn't mean you have to throw one back.
Sarcasm might be funny in a TV sitcom, but in real life, it creates tension and shreds souls.
You and I have no control over what others say to or about us, but we have power over our mouths and a responsibility to respond rather than react when we're verbally attacked.
Here's the best response to just about any verbal vomit chucked your way: "Thank you. I'll take that under advisement." Seriously, it works.
Thank you is the gentle answer, and far better than any self-protecting defensive retort you might feel compelled to make. Try it and you'll see.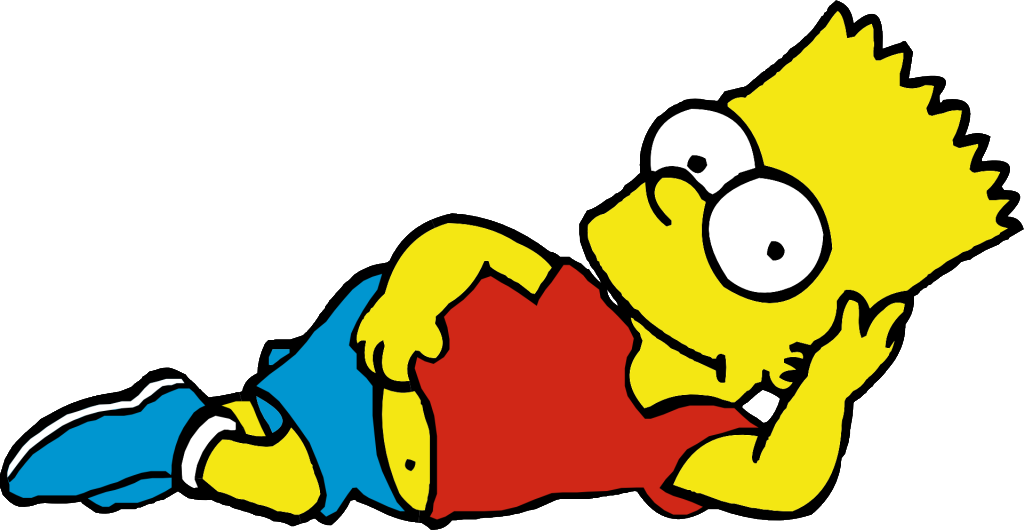 As Bart Simpson once said, "You can pick your friends, you can pick your nose, but you can't pick your family."
So true.
And sometimes, so sad.
But when it comes to family events, you can be much more the master of your fate than you think.
Be humble. Be loving. Be wise.
The alternative isn't good for you or your family.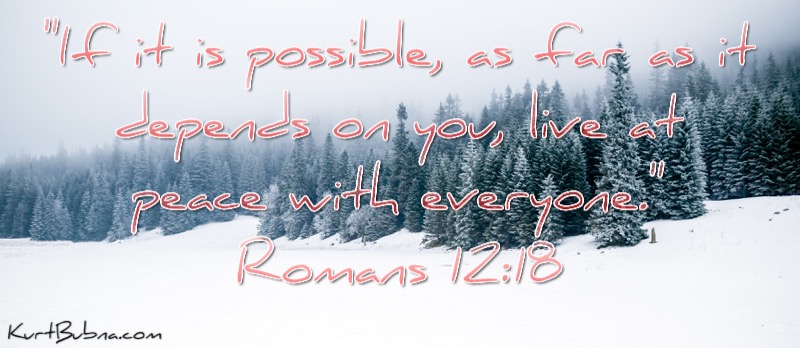 May I pray for you?
Father, family was Your idea. Probably because You knew that it's in the family unit where we best learn how to forgive and how to love unconditionally. Help us. Heal us. Hold us. And though the Christmas gatherings of our family may not be any different this year than before, make us different. Empower us to be more like Jesus. Amen.
Like what you've read here today? Check out all five of my books on Amazon.
The devotional is a perfect Christmas gift for the New Year!

(Visited 721 times, 12 visits today)