Spiritual warfare. Two words that few of us like to think about. Two words you won't find used anywhere in the Bible (but referred to often). Two words that tend to inspire some and terrify others.
So what is spiritual warfare? How can we define it?
Let's first define what it's not. It's not bad things that happen to us because of our foolish choices. We can't blame everything on the devil. Often the hardships we face are the result of our poor decisions. We also live in a fallen world, and sometimes life gets goobered-up because of that reality and not because we're under spiritual attack.
An acquaintance of mine recently had his wife leave him and he lost his job all in the span of just three months. When he told me what was going on, he said, "Guess I'm really under attack." The truth is, he'd made some really lousy choices that led to the demise of his marriage and the loss of his job. Can the enemy be behind loss in our life? Sure. But in his case, ungodly character flaws resulted in way too many ungodly choices. I challenged him to stop blaming the devil, to take responsibility for his actions, and to change.
The Bible describes spiritual warfare as an assault by demonic forces determined to defeat, discourage, and devour us. It can come in the form of temptation or trials. Generally, this demonic attack has very little to do with the choices we've made. It's more about what's done against us by evil forces. In addressing this reality, Peter challenged us to "be alert . . . your enemy the devil prowls around like a roaring lion looking for someone to devour" (1 Peter 5:8).
When your spiritual, emotional, or physical life is threatened, it may be the enemy, and you might be under attack. When the battle rages in your mind or you are facing unusual and unwarranted struggle, often the force behind this onslaught is demonic.
Recognizing you are in a battle will help you to overcome it. But besides awareness and being "alert," what else can you do?
Live in faith rather than fear. Jesus said, "In this world, you will have trouble. But take heart. I have overcome the world" (John 16:33). The apostle John wrote, ". . . the one who is in you is greater than the one who is in the world" (1 John 4:4). Fear must be replaced by a confidence in God's perfect love leading to faith in His plan and care. 

 
Yield to God as you resist the darkness. James, the brother of Jesus wrote, "Submit to God. Resist the devil, and he will flee from you" (James 4:7). The first critical step you must take is to submit control of your life to God. (BTW, this is demonstrated and practiced as you put on the full armor of God. See Ephesians 6.) You must surrender to His will and His purpose for you. When you are walking in His light and in His power, the enemy doesn't just casually saunter away; he runs. Furthermore, the best way to overcome temptation is not to focus on the darkness or the temptation but to walk in the light. Confess your struggle. Get help from others. Cry out to God for wisdom and strength. The devil cannot defeat a submitted Christ-follower who lives in the fullness of God's Spirit. This doesn't mean that life will always be peachy-keen, but the safest place to be in a storm is in God's hands. 

 
Pray and fast. Nothing terrifies the enemy more than a saint on his or her knees. Years ago, I began the practice of praying the scriptures back to God. I turned my daily Bible reading into a template for my prayers. The Word is powerful and an effective tool in prayer and in spiritual warfare. When it comes to fasting, nothing helps you stay focused more on God than a hungry, growling tummy. Honestly, I hate to fast, but I love the results. It is my conviction that fasting is not so much about you getting God's attention as it is God getting yours. There's something about prayer and fasting that helps you prepare for battle, stay the course, and stay fixed on God.
Why all this talk about spiritual warfare?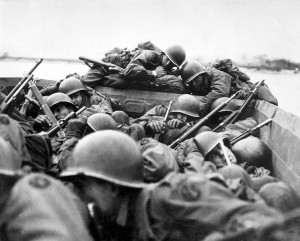 Because in all my years as a Christian and pastor, I've never experienced more battle than I have in the past 6-12 months. I've seen it in my life and in the lives of many others. The battle is definitely raging!
I also believe the Church is positioned more than ever before to make an eternal difference in the lives of many. Consequently, the battle rages. If I sense it and see it, so does the enemy, but we need not fear his roar.
So here's my invitation to you: Join me for 21 days of extraordinary prayer and fasting beginning on September 1. Let's lock hearts and arms together for a season of intense pursuit of God and preparation for what is to come.
I will be practicing what some call a "Daniel's Fast" (found in Daniel chapter 10). Essentially, I'm giving up desserts, meat, all beverages besides water, and sacrificing some other "comforts" (such as watching TV) during this 21-day period.
Will it be easy? No. Will it be worth it? Absolutely. The extraordinary presence and power of God is manifested through the humble and the submitted.
The battle may be intense, but we can be more than conquerors through the One who loves us more than His own life.
(Visited 190 times, 3 visits today)