Share with a friend: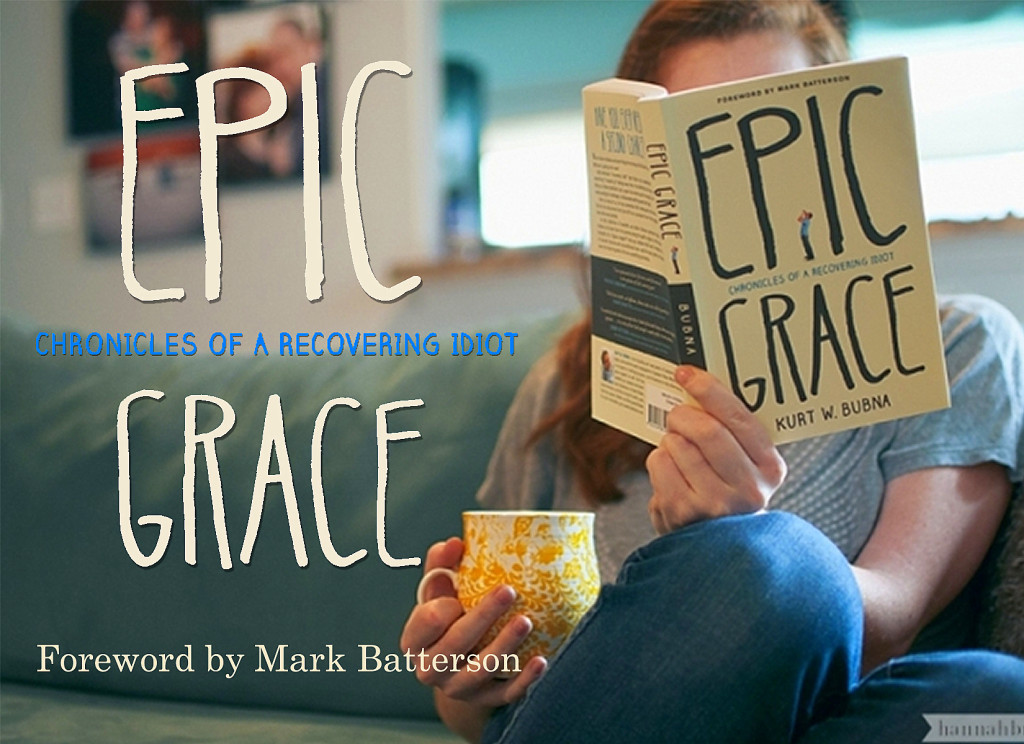 The more I know, the more I realize how little I actually do know. When I was a young man, I was convinced I was smarter and wiser than most. Now I know, on my best days, I'm just a recovering idiot!
I'm so grateful God is patient and kind.
Speaking of knowing…
Did you know my book, Epic Grace ~ Chronicles of a Recovering Idiot is impacting thousands of lives? The emails I've received have been overwhelming and humbling.
Here's just one I received after someone watched me on television being interviewed about my book:
"We are watching it for the second time now…when I heard your testimony from the other room…it stopped me dead in my tracks. It was as if God stopped me and asked me to consider showing my husband the same grace He has shown me. I am really hurt by him (my husband), but I love him more than I hate his behavior. Thank you for sharing your heart."
Did you know that this week only (December 22-28), the e-book version of Epic Grace is available as a Christmas special for only $2.99? Go here for the special deal: http://www.tyndale.com/ebookextra/
Did you know that signed paperback copies of Epic Grace are available at the Valley and Northtown Barnes & Noble and the Valley Hastings? It's a great and potentially life-changing gift you can give to someone this Christmas.
Did you know I've committed 90% of the proceeds from this book to the Kingdom? It never has been about money for me. Read here why I shamelessly promote my book: http://kurtbubna.com/why-ill-shamelessly-promote-my-book/
Did you know you can read a wonderful review of Epic Grace by an amazing author and blogger, Rachel Wojnarowski? Find it here: http://rachelwojo.com/giveaways-and-reviews/
Did you know one of the greatest lessons I've learned as a recovering idiot is there are always greater lessons to learn? Life is a journey. I hope your journey in 2014 is full of grace!
My prayer for you and yours this Christmas is simply,
"Father, show us all again how to celebrate the greatest gift ever given, the gift of Your Son, which is the ultimate gift of epic grace!"
(Visited 70 times, 1 visits today)
Share with a friend: