Share with a friend:
At the end of a recent trip to Southern California, my wife and I took the scenic route on our way to LAX for our flight home. On the way, we stopped in Venice Beach to get a cup of java at the local Starbucks. The place was packed. I hate to stereotype people, but most of the individuals in line fit the bill of California weird. Like a prom queen in a biker bar, I felt out of sorts in this strange place.
Two women immediately caught my attention. One black, the other white, both in their twenties, and both beautiful. Apparently, they were friends or co-workers. If it bothers you that I noticed they were attractive, then you don't know men. We notice. That doesn't mean I lusted or had any evil thoughts about them (I didn't), but the way these two were barely dressed made everyone notice, both men and women.
We only shared a spot in line for about five minutes, but those two will share a place in my heart for a long time. And it's not because they were gorgeous; it's because they seemed so lost.
They had hot bodies but dead eyes.
Despite their attractiveness and attire, what struck me most was the hopelessness in their eyes. Everything about them said, "I'm beautiful and happy," but the eyes never lie, and their eyes were empty and dead.
It's been said, "The eyes are the window to the soul." In fact, scientists have discovered that patterns in the iris can give an indication of whether we are warm and trusting or neurotic and impulsive. Simply put, our eyes tell all.
This idea of our eyes being a window into our soul probably stems from what Jesus said in Luke 11:34 (NLV), "The eye is the light of the body. When your eye is good, your whole body is full of light. When your eye is sinful, your whole body is full of darkness."
A life filled with spiritual darkness, versus a godly life, is reflected in the eyes. In fact, when a person is filled with the light of God, it affects his or her entire being. Conversely, a broken life of moral decadence is also seen in the eyes.
Don't misunderstand my point, I'm not judging these women or claiming to truly know anything about their lives, but this is one of those times where a picture really is worth a thousand words. And the image of these two still haunts me.
All around us are people who look pretty on the outside, but they are desperate for hope, freedom, joy, and real life. In fact, sometimes the ones who look the best are hurting the worst.
So what?
As I got back in my car and drove away from Venice Beach, I prayed, "Jesus, let me see people the way You see them. Once again, break my heart with the things that break Your heart."
For the next five or six hours, I was surrounded by large crowds of people in the airport and on the plane, and the thousands of empty eyes everywhere overwhelmed me. It literally hurt. Now, more than ever, I want to be a light in the midst of the darkness that cries out: There is hope; His name is Jesus.
May I pray for you?
"Father, give us ears to hear and eyes to see. Give us your heart for the billions lost in darkness. Driven by compassion, as Jesus was, give us boldness to be beacons of grace to a world bound by darkness. Amen."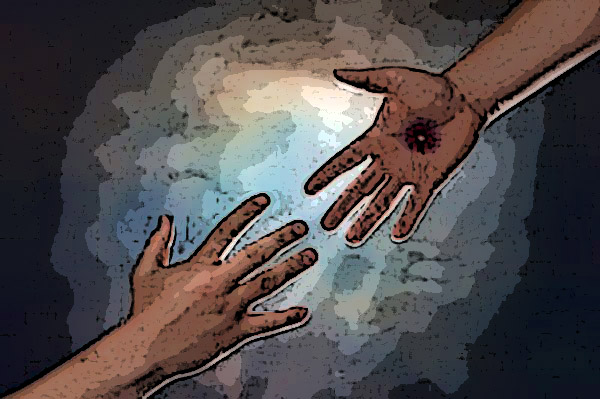 (Visited 144 times, 11 visits today)
Share with a friend: