Share with a friend:
I've learned so much this past year in my journey with Tyndale Momentum and with the recent release of my book Epic Grace ~ Chronicles of a Recovering Idiot. In fact, there have been days when my little pea-brain has been on information overload. It's been fun, but very stretching.
Without a doubt, the number one question I get asked lately is, "How's the book doing? Is it a bestseller yet?"
I usually smile and say something like, "I don't know exactly how it's doing, but the last time I checked I had about a quarter of a million spots to go before I'm number one!"
Of course, I'd love the book to do well. There's always a mix of the human and the holy in my desires and motivations. However, I can honestly say it's not about the money for me. I've committed 90% of the proceeds to the kingdom. Regardless of how the book sells, it's truly not about any financial gain on my part. Nonetheless, I do care about sales and hope it impacts a lot of lives.
Here's a huge question I've had to face lately: What determines success? In other words, what has to happen with my book for me to feel like it's been worth the time and energy invested?
Do I need to sell 10,000 copies (at least empty the warehouse of the first run)?
Do I need to receive a "bestseller" label or a writing award?
Do I need lots of five-star reviews? (BTW, the best advice I received came from a phone conversation with Bob Goff, author of Love Does, "Don't read all the reviews!")
What or who determines the measure of my success? It's an awfully good question.
Most of my life as a child and a young man, I was driven by a need for the approval of others. Most of what I did was motivated by an unhealthy performance orientation. If people liked me, gave me kudos, or at least applauded my efforts, I felt good. If not, I would find myself in a self-induced funk so twisted it was scary.
Over the years, I've grown. I'm better at living for an audience of One and working for God's glory and not my own. But that little boy who longs too much for an attaboy is still there lurking somewhere in the darkness.
So back to the question, how is success best defined? Here are my musings . . .
Success is measured by obedience. Am I doing what God has asked me to do, and will I do it regardless of the cost?
Success is determined by the impact of my life

for Christ

. It's not about me; it's all about Him.
Success is shown in the ripple effect of my actions and words in the lives of others. What is done only for my benefit is wood, hay and stubble; what is done for God and His glory lasts forever.
Success is experienced and celebrated when hearts and lives are changed for good.
I recently spoke at a church in Portland, Oregon. At the conclusion of the service, a woman came up to me with tears in her eyes. She was clutching a copy of my book to her chest as she said to me, "I bought your book two weeks ago. I didn't even know you were coming to our church! I felt like God put it in my hands. You see . . . I have a 29-year-old son who is a prodigal, and I'd given up on him. But as I read your words, hope returned to my heart."
By the time she finished telling me her story, both of us were crying.
The true measure of success in God's kingdom is all about the benefit and blessing you and I bring to others. Whether it's only one other or a million others is up to God, and I'm good with that reality.
Perhaps God measures success one life at a time.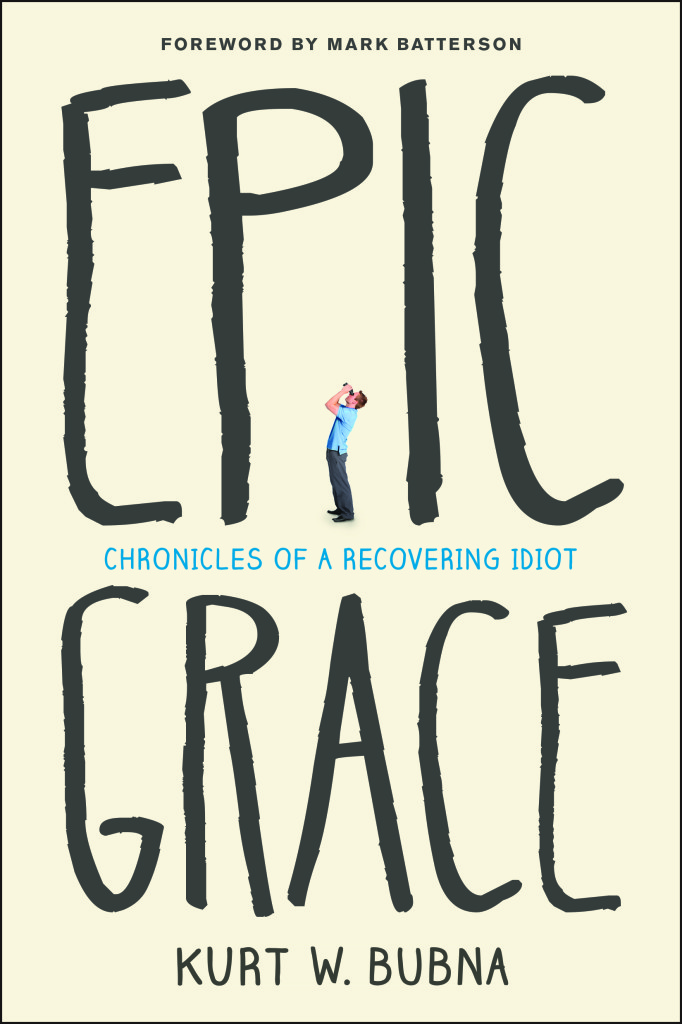 (Visited 119 times, 7 visits today)
Share with a friend: